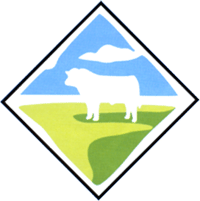 We are from generations of farmers and stockmen and well-reared stock with an emphasis on care and respect is at the heart of what we do. We continue this care through to the meat and products we sell.
We work a little differently from the average shop. Our butchers cut the meat in front of the customer, to their own requirements. Our bakery operates in front of the customer; baking bread, cakes, pastries and desserts and specific items can be made to order. We also produce home-style ready meals, such as cottage pies and lasagna, using ingredients we sell in the shop.
The Shop
The shop features a traditional butchery, a bakery, deli and grocers. We continue the care taken by the farmers and producers. You can also find local honey, flour, vegetables & fruit in season, preserves, ice cream, milk & butter, frozen fruit, dried fruit, muesli, herbs & spices, dressings, canned food, chocolate, tea & coffee, logs & kindling.

Outside Catering
We have been catering since the late nineties but we still like to treat every wedding, party or fundraiser as an individual event. If you are interested in wedding catering you may already have a venue and an idea of what sort of day you would like to have and how the food and style of service will fit into that day. We can provide anything from a simple, relaxed buffet to a more formal drinks and canape reception, followed by a traditional three course meal.